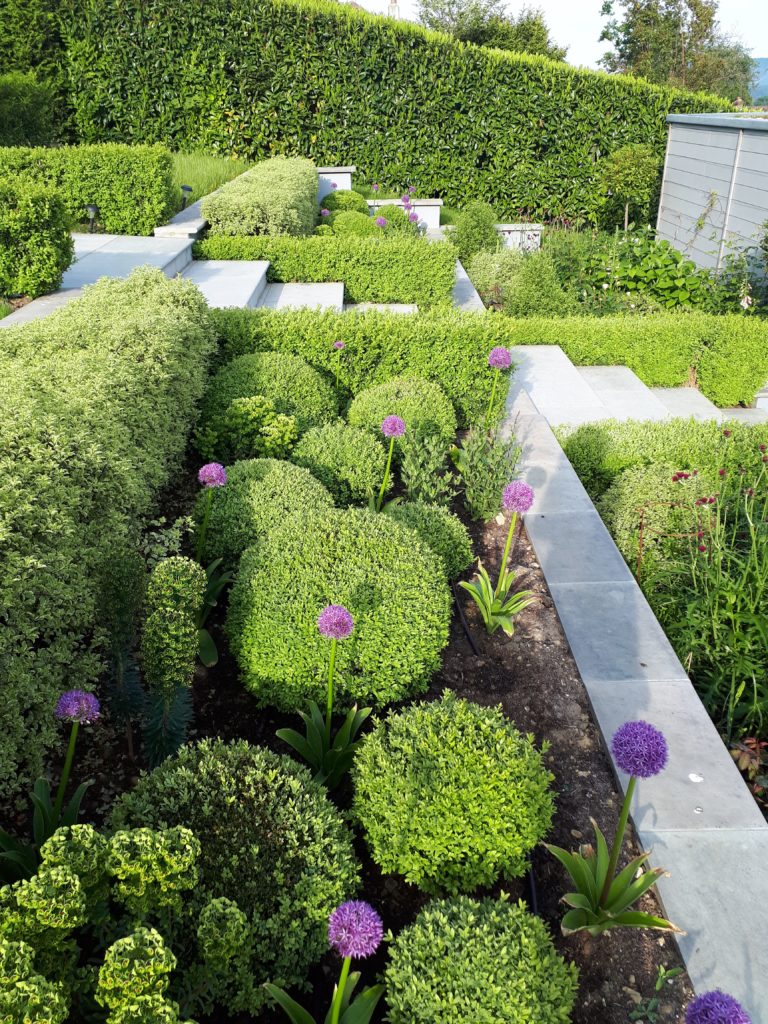 Box Topiary For Style In The Garden
Box topiary is an excellent way to add feature to your garden. Box (otherwise known by its Latin name, Buxus sempervirens) grows with very small green round leaves in a very dense habit so it can be shaped and trained into just about any shape you wish. Visit any formal gardens and you will usually find someone creative who has sculpted Box into something special. Most commonly we supply Buxus balls in a range of sizes from 30cm diameter right up to 80cm diameter. At this time of year Box looks great as it is putting on new growth which comes out as an attractive light green colour and looks really fresh. Why not give Buxus a go and see how it can transform your garden? This photograph was provided to us by one of our many garden designer customers who had a very happy client after they produced this garden for them.
View our full range of topiary and our full range of Box (Buxus sempervirens) or telephone us on 01252 714552 to discuss specific requirements.
Follow our twitter feed for full updates on photographs we receive from happy customers.