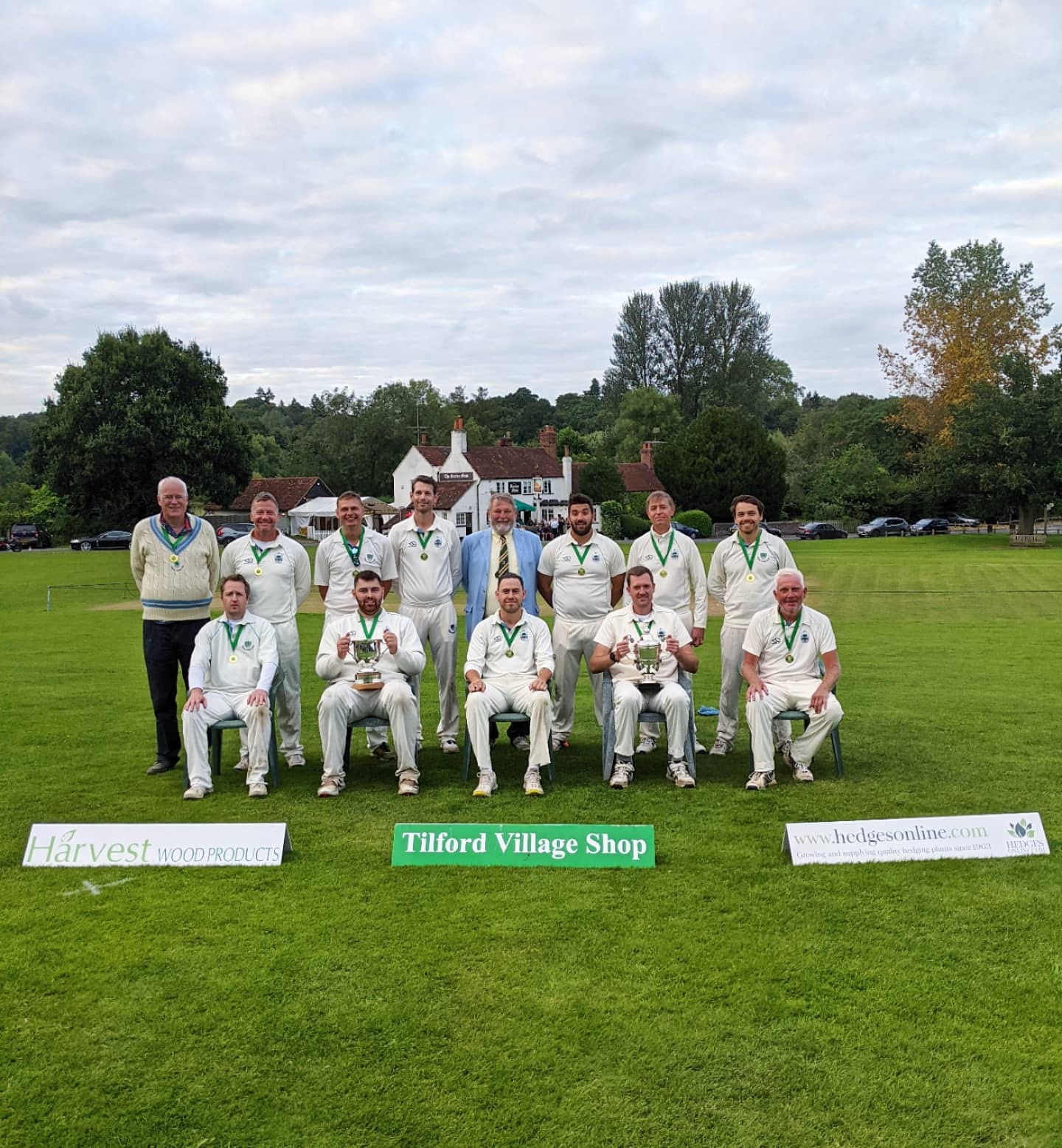 Proud Sponsors of Tilford Cricket Club
As a local company with our roots in the village of Tilford going back many generations, we are delighted to have sponsored Tilford Cricket Club this season.
Congratulations to the First XI for winning the I'Anson League Division 1 for the second year in a row. A fantastic result for a team that has played exceptionally well all season.
The many people who turn out on the weekends to support the various Tilford teams will have spotted our smart boundary boards marking the boundary of the pitch at each game.
More information on Tilford Cricket Club can be seen on their website by clicking here.