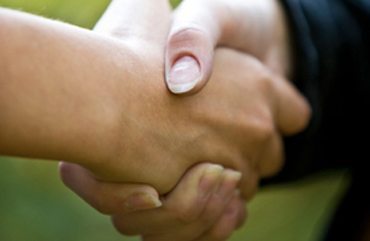 Keep your neighbours as friends
We read from time to time about disputes between neighbours over conifer hedges. Such disputes don't always involve Leylandii but it usually gets blamed anyhow! Such behaviour is inexcusable and of course it is the owners who are at fault, not the trees.
If you are going to own a high performance hedge which will do a better and quicker job than any other tree, just consider what the effects on your neighbours garden are going to be. Your neighbour is going to see the other side of your new hedge, and quite reasonably may just have views about it. So, make sure you spend time choosing the right hedge and consider the implications of planting a hedge next to a fence.
Why not consult with him and agree on what you intend to plant, before you plant it. After all, if he is involved in the decision and if you remain the best of friends he may contribute towards the cost as well- now there's a real benefit.