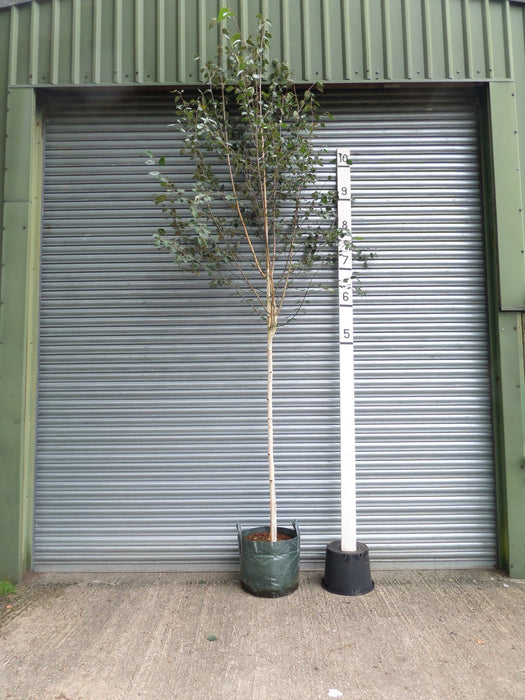 Betula utilis Jacquemontii (White Barked Birch) in a 45lt pot
Original price
£125.00
-
Original price
£125.00
Current price
£125.00
(+VAT)
These white barked silver birch trees are special selected varieties with particularly striking white bark. The full name is Betula utilis var. jacquemontii. They are also known as West Himalayan Birch or Kashmir Birch and are excellent specimens to use in any garden.
Due to their size, delivery of these trees is quoted on an individual basis. Customers can of course collect from our nursery with their own transport.
Careful preparation of your planting site is important and we recommend mixing you soil with compost and/or farmyard manure to give your trees the best start. It is also extremely important to plant using a tree stake and tie to support your tree in its first few years to avoid it blowing over until its roots have properly established as anchors in the ground.
We also stock a range of other specimen trees suitable for garden planting. These can be viewed on our trees page.
For more information on Betula utilis Jacquemontii (White Barked Birch) in a 45lt pot or for advice on any other trees or hedging, please call us on 01252 714552 to speak to one of our experts or email us on sales@hedgesonline.com.
Delivery
Should you require delivery, a delivery charge will be calculated based on your postcode and added at the checkout stage. Collection from our nursery at GU10 2BH is free of charge.