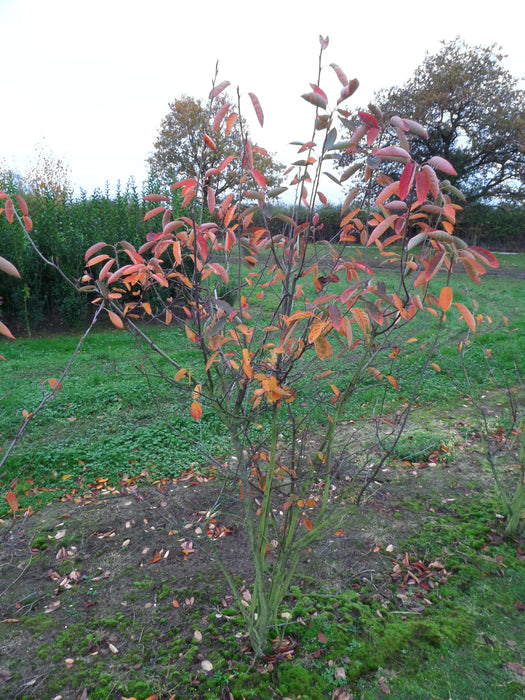 Amelanchier Canadensis Multi Stem 150cm Rootballed
Original price
£125.00
-
Original price
£125.00
Current price
£125.00
(+VAT)
These Amelanchier Canadensis multistem trees are a good all rounder ornamental tree that give year round feature in the garden.  In the spring, they are covered in a proliferation of white star shaped flowers and their green leaves give way to an intense red-orange colour in the autumn.  They are deciduous trees, meaning they drop their leaves in the winter.  They grow well as a bush shaped tree with many stems giving good coverage.
Amelanchier Canadensis is also sometimes referred to as the Service Berry tree.
These trees come around 150cm in height and are root balled.  This means that they are field grown trees which are dug up to order and come with a ball of soil around their roots which is wrapped in hessian.  They can only be lifted in the colder months of the year whilst they are dormant and should be planted in their hessians which will quickly rot away and new root growth can easily push through.
For more information, please call us on 01252 714552 or email sales@hedgesonline.com.
Delivery
Should you require delivery, a delivery charge will be calculated based on your postcode and added at the checkout stage. Collection from our nursery at GU10 2BH is free of charge.